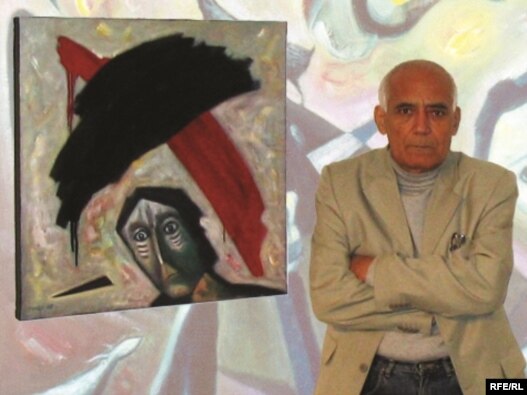 An art exhibit in Ashgabat for a well-known Turkmen artist has been canceled by Turkmen authorities without explanation, RFE/RL's Turkmen Service reports.

Culture Minister Gulmyrat Muradov canceled the exhibition of works by Tokar Tugurov, which was to have been held on May 28 in the Museum of Fine Arts of Turkmenistan. Muradov gave no reason for the order.

The art exhibit was planned last year by friends and relatives of the artist, who died in 2008 at the age of 64. It had previously been postponed several times by authorities.

Berdimyrat Batyrov, a Turkmen intellectual who had gone to the museum to attend the event, told RFE/RL that those who had gathered for the exhibit were shocked that authorities prevented it from opening.

"The authorities tried to explain by saying there were lots of other events organized in the city," he said. But he said the authorities are "afraid of gatherings of intelligentsia in the [Ashgabat] city center."

Tugurov, who had been honored as Turkmenistan's top artist and was a member of the Union of Soviet Artists, has had his art exhibited in many countries including Britain, Japan, Bangladesh, Russia, and Kazakhstan.

A memorial event was held in honor of Tugurov at the Museum of Fine Arts in Ashgabat on May 26. The event was attended by the artist's friends and colleagues, as well as representatives from the U.S. Embassy.