Nassau, Bahamas - The Transforming Spaces Committee is pleased to announce another highly successful Art Tour which allowed 300 patrons the opportunity to experience local art at its best over the two day weekend last month!
The Tour whisked persons in air conditioned buses provided by Bahamas Experience Travel to 9 Art Spaces this year:
Doongalik Studios Art Gallery at Village Road, Ladder Gallery at NPCC (Saturday)/National Art Gallery of The Bahamas (Sunday), New Providence Art & Antiques, Pink 'Un, Popop Studios, Post House Gallery, PRO Gallery at COB, StingraeStudio and The Hub.
A knowledgeable Tour Guide was provided on each bus to provide information about the local art scene during the 5 hour tour. At the spaces patrons were able to meet and converse with the artists whilst experiencing the widest diversity of art forms to date which included paintings, sculpture, ceramics, collage, furniture, literature, installations, photography, and electronic media. Based on the positive comments received from the survey forms, the majority of the participants were not only amazed that such creative talent of all ages existed in the country, but were also happy to discover that so many art spaces were showcasing the work.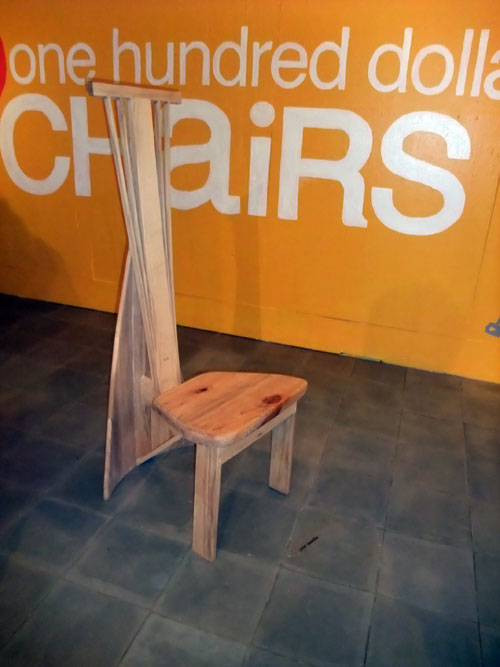 In addition to having the opportunity to view and purchase art, patrons were also treated to a variety of food and drink at each stop. "This was our sixth event", stated Chairperson Jay Koment, "and the Committee agreed that this year the level of presentation at the Spaces was the best ever! We are looking seriously at the suggestions to offer the Tour twice during the year as well as promoting it to more visitors. We wish to thank our sponsor, Bahamas Experience for their continued and professional support – we could not do this without them - as well as all of the media houses who promoted the event!"
Part proceeds from the Tour will be donated to World Relief to be used towards humanitarian aid in Haiti. Further information on Transforming Spaces 2010 can be obtained by logging on to the website www.transformingspacesbahamas. com