The Mayor's cultural policies seem driven by some odd priorities. Plus Olympics legacy problems, brighter news on Crossrail and a foodie blogger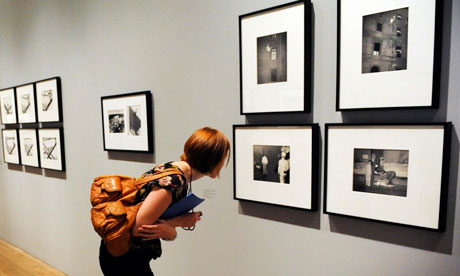 Hello. Here's Leo Benedictus at the Guardian's theatre blog:
Despite how unappetisingly wholesome it made London's arts scene sound, the mayor's waffly new document (pdf), Cultural Metropolis, did make fleeting reference to something rather interesting: a mooted "Londoners' card". Ordinarily, this would now be the sentence where I tell you what a "Londoners' card" is, but in truth, I don't know.
It's funny, Leo, but I'm starting to feel a similar bewilderment about the Mayor's cultural strategy itself. I recall expositions about what it isn't - about "political correctness", for example, or spending too much money - but have gleaned no clear sense of what it has achieved beyond perfectly fine but very modest exercises in encouraging musicianship in young people, a promising-sounding "season" called the Story of London which turned out to be a somewhat unevenly delivered marketing exercise done on the cheap, and false claims that Boris has saved St George's Day from oblivion.
And while our learned Mayor has provided no elegant essays or eloquent speeches about London's cultural character, he has shown great commitment to - how can I put this? - overseeing the installation of a friend into a nice job on an arts quango. Such creative industry.
Olympic anxieties
With the "age of austerity" eating into public budgets, Tuesday's meeting of the London Assembly's economic development committee provided sobering insights into the financial as well as the planning challenges of transforming a bunch of sports arenas and their attendant media centre into the physical pillars of a brave, new east London community.
The size of the post-Games Olympic Park will be roughly the same as half an extra London borough, and once the running and jumping is done it has somehow to be transformed into a place people want to live in and visit. It's a hard concept to get your head round. And without public money, it seems, it could be much harder to make materialise.
Crossrail cheer
The Lib Dems' Caroline Pidgeon had a question for the Mayor on Wednesday. When he'd met the new transport secretary last month, had stories about vast lumps of money being taken from the Crossrail budget been confirmed or indeed tales that its trains would be shortened or its spurs and extensions amputated? The answer was no: "There was no discussion of lopping off this or that or changing the trains." Pidgeon was reassured. Meanwhile, the Crossrail company has been inviting bids to build the new ticket hall that will serve Crossrail passengers at Liverpool Street station and the Connaught Tunnel refurbishment near Mansion House. Full steam ahead then after all? Perhaps - at least until the next budget cuts story breaks.
London blogosphere
Meet the author of Tamarind and Thyme:
Hi! I'm Su-Lin and I love food! I love to cook and I love to eat. I was born in Kuala Lumpur and grew up in Malaysia, Singapore and Canada. Why Tamarind and Thyme? It's a mixture of the flavours that I encountered in my childhood. Why the blog? Well, it's as much for me as for you – I like keeping a record of the great places I eat and recipes I make and thought I'd share this too.
She lives in west London, but she gets around: to Bermondsey, for example; to Wimbledon, to learn about Japanese cooking; and sometimes she just stays at home. Yum.
Coming up
Should the Mayor and the Assembly have greater powers? The Tories promised further devolution in the run-up to election and I'm told some of that is already coming down the line. Maybe we'll learn more from an Assembly Plenary on Wednesday. Craving young British art? Visit the Saatchi gallery. Short of cash? Consult Londonist. Missing me? Step this way. Kind thanks and goodbye.