Touchdevelop's all-touch interface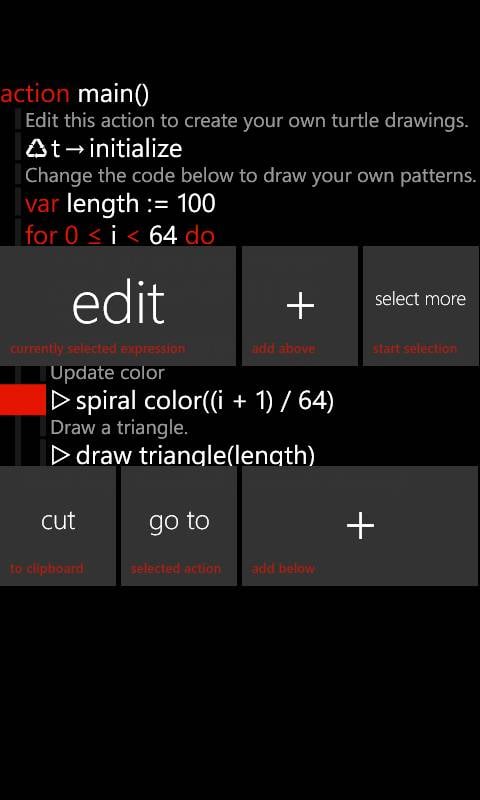 Microsoft has urged developers to "lead the land grab" by developing Windows 8 apps ASAP.
Developer evangelists Nick Hodge and Andrew Coates told the developer-centric keynote at the Australian incarnation of the company's TechEd conference that the time to write Windows 8 apps is now, before civilians get their hands on the OS. Doing so, they argued, will ensure apps are there once the hordes arrived, meaning a better chance of colossal sales. First movers, they suggested, will enjoy first mover advantage.
The pair backed their claim with a video shot for last week's TechEd New Zealand, featuring featured a local developer enthusing that their Twitter client for Windows 8 has already been downloaded 100,000 times. The developers in question professed considerable excitement at the prospect of several million paid up Windows 8 users forking over cash for their wares.
To prove the point, or maybe to bring it about, Microsoft Australia has established a competition whereby developers who crank out three apps by an unspecified deadline win unspecified goodies.
Coates, meanwhile, urged the assembled developers to be "boastful and lazy" and to "only write the code that only you can write." The combination of the three, he suggested, will mean developers can focus on what they do best without worrying about extraneous concerns or parts of the software development process at which they do not excel.
One of those parts could be typing, as Coates showed off an experimental tool from Microsoft Research called Touchdevelop that allowed the development of Windows Phone apps on a Windows phone. No typing was required: pokes on tiles in The Interface Formerly Known as Metro were the only input required to whip up an app.
Touchdevelop is not just a toy: Coates said the app was created as part of an effort to understand what kind of touch-only interfaces are effective. Developers can therefore use the tool to create apps
and
learn how to do so effectively when coding for Windows 8 and Windows Phone.